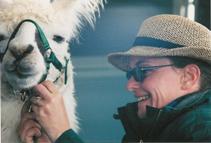 Anne Sheeter is an educator who teaches Special Education in the public schools. She has worked with children for about 30 years including 25 years as a 4-H leader. She has trained many types of animals. She has raised and given basic training to 6 Guide Dog puppies. With llamas her specialty is in preparing llamas and children for obstacle competition. Her talent for training baby llamas is truly remarkable. She also trains llamas (and their handlers) for cart driving. She has raised two wonderful children, one of whom is a National Champion llama showman.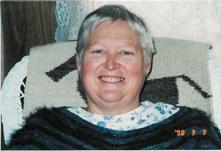 Becky Cunningham is a healer of both spirit and body. As a massage therapist and herbalist she has applied her medical knowledge very successfully to both llamas and horses. She is also a teacher who has been training children for thirty plus years. Twenty-five of those years have included leading a 4-H club. Becky has trained many kinds of animals. As a master horse trainer, she has proven very talented at translating her horse-sense to solving llama training problems. Her llama forte, besides monitoring health and welfare, lies in genetics. She has a remarkable eye for conformation and an innate understanding of how to breed for desirable traits.
Lisa Wolf enjoys both sharing her knowledge and learning from others. Her extensive backpacking experience has made her a highly skilled navigator, a skill she particularly enjoys teaching. With over twenty years of llama training and packing experience, her particular strength is training, or re-training challenging adult llamas. She teaches llamas to pack, how to work in strings and she conditions them. She is a Pack Llama Trials of America (PLTA) course certifier who enjoys mentoring people in PLTA activities. She is also an artist and botanist.
Last website update: 19JAN14
Copyright &copy Burns Llama Trailblazers LLC
burnsllamabiz@gmail.com